Welcome to Prather Building Services, providing top notch contracted Janitorial cleaning Service provider in Dallas and the DFW metroplex.
We have served Dallas and the DFW metroplex for over twenty years, providing the highest quality Janitorial cleaning Service to our loyal clients. We are highly recommended because of our commitment to Quality cleaning, customer service, satisfaction and our affordable pricing. Over the years, Prather Building Services has continued our consistent and effective Janitorial cleaning Service and that has earned us our reputation for excellence.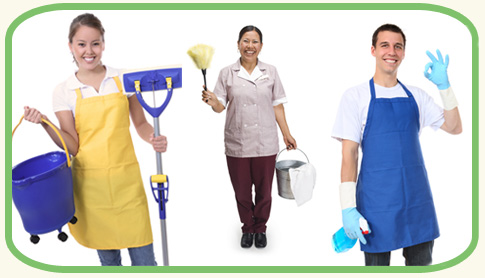 Prather Janitorial Cleaning Service is bonded and insured so that you can hire us with confidence.
Take advantage of our free consultation if you would like to find out more about how we can keep your offices consistently clean. We strongly believe in earning our client's loyalty and trust, through demonstrating our honed work ethic and performance.
Prather Building Services in Dallas and the DFW metroplex also meets all of your floor cleaning needs! Our floor services are performed by professionals that can work on any type of flooring that you need them to. When you enlist our floor cleaning services, you get the results that you want. Our experts can strip, polish and refinish any type of flooring.
We use our own employees not subcontractors.
Every member of our staff is thoroughly investigated before he or she is hired and then extensively trained to meet the Prather Building Services requirements for Quality cleaning, work ethic and commitment to customer satisfaction. Our company does not use sub-contractors and because of that, you can be confident that our employees are trustworthy and accountable for their performance. That is an assurance that you want when allowing a cleaning staff into your building.
Prather Janitorial Cleaning Service

If you are looking for a Janitorial Cleaning service company that offers comprehensive, full-service, quality work, then you have found it with Prather Building Services. We are strict about our quality control and have a certified quality control system in place to ensure that our employees are working to meet the Prather dedication we are known for to our clients. Along with weekly or daily cleaning, we offer packages that range from basic to expanded services for cleaning and maintenance. We offer the same quality and customer care to the Dallas and the DFW metroplex area, which we have offered to all of Texas for years now.
Call Prather Janitorial Cleaning Service Today
Call Prather today and schedule your free consultation. One of our dependable and honest account managers will be able to assist you in determining if Prather Building Services is the right match for your company's Janitorial cleaning Service needs over our competition. National chain Janitorial cleaning services are not as committed to client satisfaction as we are. If you have a problem, we fix it quickly. If you need us right away, we are there immediately. Prather is a company that you can trust and rely on to be there when you need us. If you are making a change to your Janitorial cleaning services or are ready to hire a great Janitorial cleaning service, then think of Prather and give us a call.